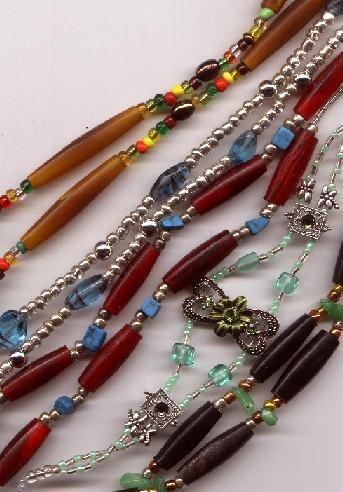 We make both Native American and non-Native style jewelry.
Links To Our Pages
Native American Information Index
Our new online store is a work in progress, so be patient and come back often.
Links
My Aunt's Site
Cowasuck Band
of the Pennacook-
Abenaki People-
The Abenaki Language
Penobscot
&
Passamaquoddy Baksetry


We are reconstructing our site, cleaning up our links and pages.. Please be patient.
~Wind Dancer~
Baskets & Beadwork
and other authentic craftwork
Penobscot
People Of The Dawn Land~
Where The Rocks Spread Out.
Kway, doni gedowiozin?"
I am a Native American from the Penobscot tribe in Northern Maine, living in Pennsylvania.
My daughters and I have found a love for certain craft, especially basket weaving and beadwork.
You may have seen our craft items at Pow Wows in the Pennsylvania area last summer.
I am just a beginner and have lots to learn from master basket makers. My aunt, being one of them....
Remember when adversity comes; The same boiling water that softens the carrot hardens the eggs..
http://wwinddancer.tripod.com/2wolves.htm